Sensitile Systems is an award-winning manufacturer of architectural and design products that appear in cutting-edge projects worldwide.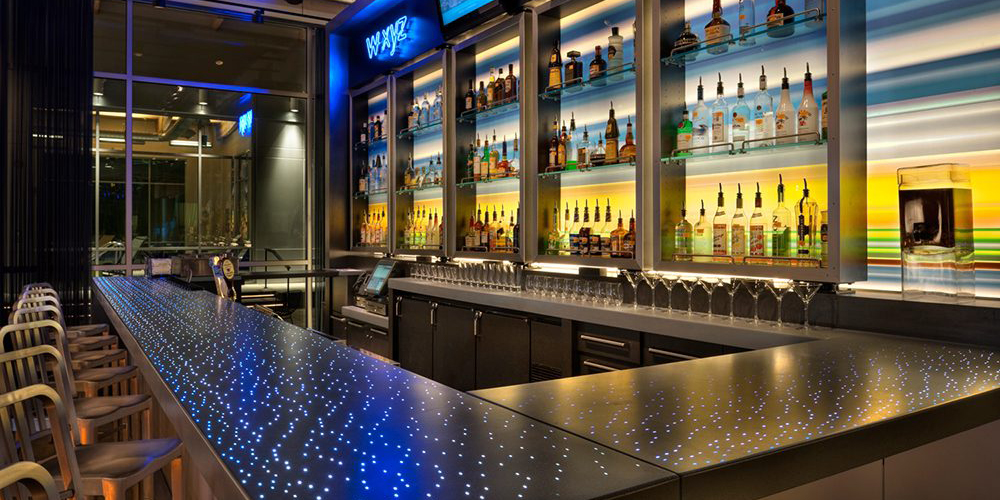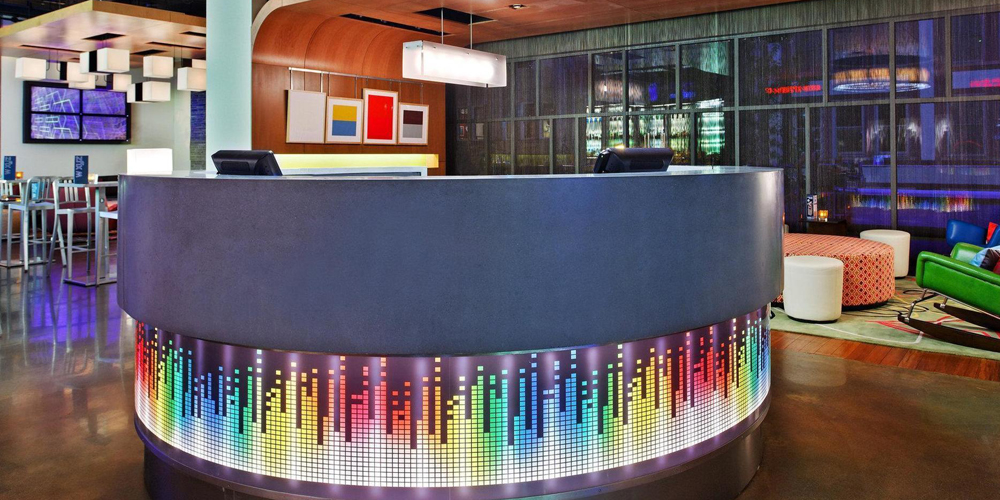 As the head (and sometimes only) terrazzo craftsman at Sensitile, I advised the design team on the feasibility of projects and then took each client's custom project through the entire production cycle; from building molds to mixing the ingredients for terrazzo; from writing and running CNC files for grinding pieces, to hand-polishing details on said pieces. I also trained new employees and helped write manuals for the craftsman position.
I worked on seven Aloft Hotel Lobby desks and several Aloft WXYZ bartops (which traveled as far as Stuttgart, Germany and Riyadh, Saudi Arabia). Custom projects included large terrazzo logos for companies like IP Soft, several bar and tabletops for casinos, hotels, churches, and residences. I made hundreds of intricate floor tiles for applications ranging from cruise ships to malls, hotels to homes.